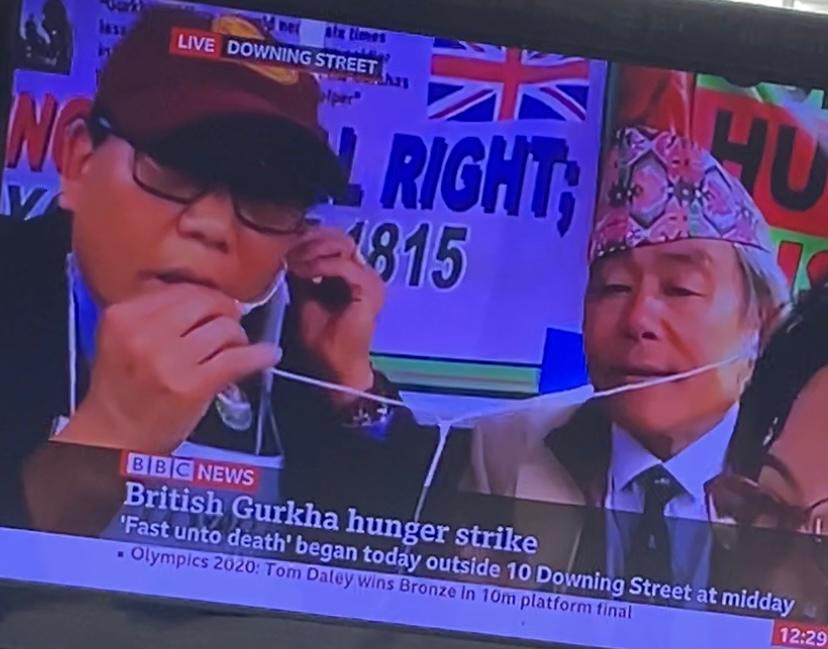 Today, 7th August, at 12:00 noon sadly, the Gurkha hunger strike commenced its 'to the death' phase. This day and moment should NEVER have been reached! The UKNFS is strongly supporting the Gurkha campaign to see UK Government / MoD promises honoured and at last a fair, comprehensive political solution that ends arbitrary MoD directed exclusions and 'hand washing' in regard to pre-1997 Gurkhas and their families, and UK Government (Whitehall) officials failure to address the equality, integration, and social issues & needless crisis caused by the latter's performance over now many, many years.
We are very pleased to be playing our part on a serious, credible settlement being made possible, and are standing shoulder to shoulder with the Nepali Gurkha community, and the heroic hunger strikers and Gurkha Satyagraha samaj.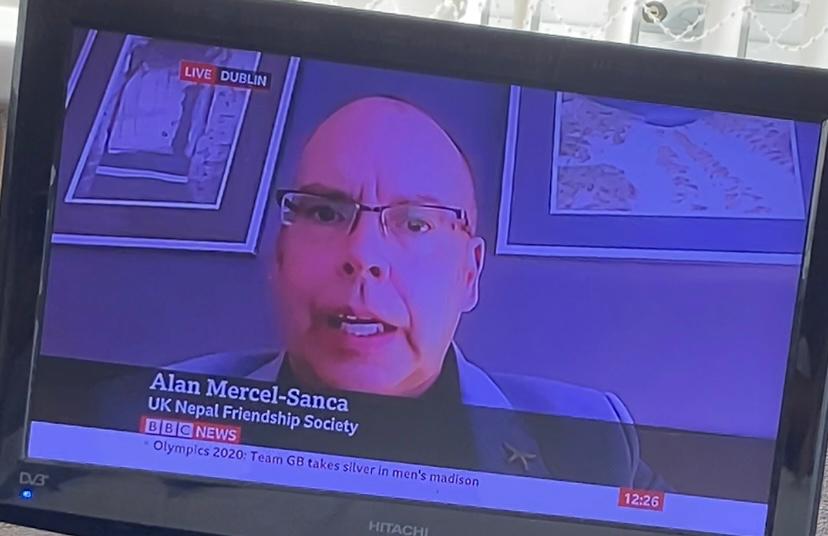 Through the CEO (also a UKNFS Director) of our friends and colleagues at One Community Hampshire and Dorset (where UKNFS CEO Alan Mercel-Sanca is a co-founder and director), Mr Pritheepal Singh an opportunity for UKNFS lead Alan Mercel-Sanca to provide awareness of the hunger strike and its causes to Ms Gaggan Sabherwal, the BBC's South Asia Diaspora Reporter (an award winning multilingual investigative & digital video journalist) was enabled. As a result the BBC provided live interviews with two of the Gurkha Satyagraha, Gurkha hunger strikers in Whitehall, and Alan in Dublin. This coverage and the two sets of interviews that BBC news gave marks a major breakthrough for awareness raising at national and international level concerning the very serious perceived colonial era type injustices that underlay the dispute, which is much more than a pensions one.
Gurkha Satyagraha, the hunger strikers, and the UKNFS understand that as a result of the interviews information provided today, there will be a deepened and expanded BBC TV news coverage in the coming days.
This is greatly to be welcomed, for it will also enable the type of political analysis necessary to ask of UK Government department's such as the MoD, officials at the appropriate (Permanent Secretary, Chief Operating Officer, etc.) level crucial questions on their records, actions, and often very controversial communication tactics and standpoints on the Gurkha injustices, pensions and rights area.
More on the latter in the next few days further to a formal letter that the UKNFS received from an MoD minister in response to a representation we made to the latter.