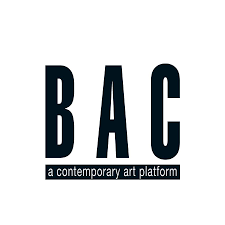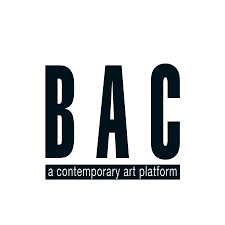 The Bikalpa Arts Centre (BAC), based in Pulchowk, Kathmandu, through it's lead Mr Saroj Mahato (now a HANACS Director), connected with the UK Nepal Friendship Society (UKNFS – now the Himalayan and Nepal Art and Culture Society [HANACS]) in the summer of 2013.  This was through the initiation of the UKNFS supported 'Nepal International Arts Programme' (NIAP: https://creativenepal.co.uk/) established by UKNFS lead, now CEO and executive director of the HANACS, Mr Alan Mercel-Sanca, in conjunction with HANACS director Mr Deepak Tamrakar).  You can read more about the BAC at: https://www.bikalpaartcenter.org.  
For regular updates on BAC events and programmes, please visit: https://www.facebook.com/bikalpaartcenter/
The BAC vision and purposes align strongly and directly with the HANACS's on activities, the ensuring of the Arts (in their various forms from visual and fine arts, to music, theatre, film, to literature) of Nepal are inclusive of traditional and grassroots through to all-sections-of society in a multicultural world respecting socially and culturally inclusive perspectives and values, in the creative domain.
The BAC is Nepal's creative community Nepal arts organisation Nepal and international levels partner of the HANACS.  We are very pleased to provide the following particulars below, provided by Mr Mahato concerning the background to the BAC, its activity areas, and current plans which involve HANACS international outreach (UK, Ireland, and beyond) collaboration.
THIS PAGE WILL BE ADDED TO ON BAC, AND BAC WITH HANACS, INFORMATION.
———————————————————————————————————————–
Background of the Bikalpa Art Centre
Bikalpa Art Center (BAC) is an artistic venture established, in 2013, to facilitate independent artists and ventures in Kathmandu. Since its establishment, BAC has been curating and facilitating hundreds of artists from across the world and has been an active platform for independent and up-and-coming artists, across a range of arts (performing, visual, film, etc.) from both within Nepal and many other lands and continents.
The artist couple – educators as well as entrepreneurs — Mr. Saroj Mahato and Mrs. Mahima Singh, are the co-founders of the Bikalpa Art Center (BAC). The name of the center means 'providing an alternative common platform to people of one mind,' which is what it has been achieving very successfully now for almost ten years. BAC has been providing a lively, green (eco perspectives), 'artsy' (passionate about and involved in the Arts) community space where people with similar interests and values can share their knowledge, creative perspectives and ideas, contribute their experience as well as promote artistic creations.
From the time BAC was established in 2013, it has always opted to promote a sustainable ecosystem: important across the world as well as in the climate change frontline of the Himalayas. The couple who founded the BAC themselves believe in ecological self-sustainability, and every element of Bikalpa advocates for this mechanism and implementation. Bikalpa Art Center has from its inception supported and promoted the participation of various local as well as international artistic communities and young entrepreneurs since its establishment.
An art center is a place that not only encourages sustainability in the artistic community but also the environment. Located at Pulchowk, the Art Center has been able to conduct various dynamic activities like artists in residencies programs, international exchange, workshops, art exhibitions, local markets. Now, Bikalpa Art Center has become a booming established center, an alternative platform for local and international artists, artistic communities, entrepreneurs, social enterprises, start-ups to come together and share ideas and common goals.
'At BAC, we believe in the individualistic form of art, freedom of expression through art. For this very purpose, we have been working tirelessly to highlight, profile, and facilitate both the contemporary and cultural scene in order to proliferate the unique art scene in vibrant and creatively dynamic Kathmandu, and eventually in the country.'
Vision:
BAC provides a bridge between modern and classical art, culture, and cinema with a unique and nuanced approach to the artworks, its socio-cultural and anthropological history/scope, and provide up and coming artists, filmmakers, and scholars alike with a unique platform to study and showcase their works and talents.
Through the idea of sharing diversity and modern values, we try to create a better work environment for the artists, and a comfortable place for the public, where everyone can learn from each other.
Bikalpa Resource Center, aspires to spread, extend, and facilitate art and culture, cinema, and alternative education discussions in the city through various programs and discussions, including global/international perspectives. It gives an opportunity for both art practitioners and the public to learn about art in alternative/ immersive and interactive ways.
Our goal is to become a torchbearer for ingenious and alternative educational programs beyond diverse forms of arts and culture, both nationally and globally, and bring forth a new wave of progressive society where art is valued for its ingenuity and socio-personal impact across wide audiences in a fully inclusive all-sections of society perspectives through art, way.
To proliferate and facilitate art, culture, and related creativity and thought, including alternative education discourse
Promote local Nepal and Kathmandu arts, traditional and contemporary, in the global / international context.
To create a common national and international hub for learning and sharing knowledge, experience and opportunities.
To promote local artists, artisans, and entrepreneurs
To create BAC international exposure via exchange programs
———————————————————————————————————————–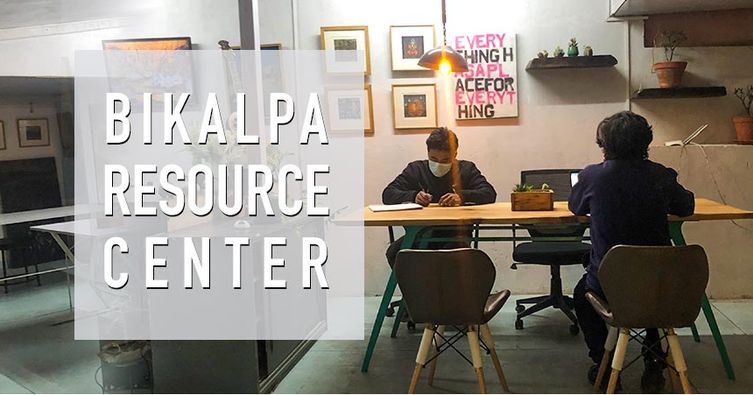 Resource Center Programs & Activities initiative:
The following are the programs and activities are planned to commence in 2022, they will deliver the objectives listed above.
Resource Materials & Archiving:
Through this dimension of the program, we shall be creating a new and unique kind of resource center where all forms of artists, from those who are just starting out in the field of art creativity in various creative mediums, through to veterans in the field, can come together as one, facilitate, suggest and hold discussions and help each other with their creative journeys and processes. In addition to that, we will also be organizing various discussion programs on contemporary topics relating to art, as well as various other socio-cultural-creative topics where local, national and international creative community members have ever been particularly active and influential, inviting guests/experts to talk on the subject and help create a vibrant art scene in the city.
All the organized programs, accumulated resources as well as collaborative works we facilitate will be well documented and presented as a new resource of Nepal national, South Asia, and global (East, West, and beyond) value. We have already secured Kathmandu, Nepal, and international partners to enable the success of this unique resource which will have online and other formats of storage and access.
Tiny stage:
'Tiny Stage' is a versatile platform designed to provide a space for artists working in various creative mediums. Independent artists are away from the focus of the mainstream and have very limited ways to showcase their work. Yet they need a suitable platform to showcase their work. Under this program, we mainly focus on independent artists and changemakers who are away from the mainstream limelight yet are experimenting successfully in innovative ways. Tiny Stage will also produce a thematic Video Essay/featurette, of an approximate length of 15 minutes, which will be featured on BAC's official YouTube channel.
Alternative Educational Programs Discussions and Interactive Sessions:
The Bikalpa Resource Center will be bringing together alternative educational programs, whose themes/topics are essential to personal development and socio-cultural competence in the real world and society, reflecting the totality of the latter, but not common to our regular conventional schools. Mental health awareness and engagement is a major topic in the world of today in our advanced and at the same time complex social structure and day to day lives. This program will seek to bring light to the subjects that are very common that we face in our everyday lives but are usually ignored. We believe this program will create an impact on individuals' lives and shape a healthy and progressive society. In this the program brings together both East and West creative and cutting edge thinking, with major synthesis in transcultural learning for peoples of both cultures and traditions on an equal basis.
The resource center will be organizing regular thematic discussion sessions. With these discussions and interactive sessions, we hope to build an environment that will ultimately boost the vibrancy of the people which, we hope, as the result will also create a positive impact. These discussions and interactive sessions will also be recorded and archived as resource materials that can be used by students and researchers in the future.
Facilitating Workshops:
The resource center will provide space/ will facilitate workshops on different forms of arts and other educations programs. We believe, this helps the art, culture, and cinema sector in Nepal evolve and strive for creative vigor.
Impact/ Conclusion:
With our work and projects, we look forward to the creation of a safe and convivial environment, where people will be able to expand their interest in art thanks to the easy access we are setting up. Equally importantly, we will be enabling good opportunities to freelance and new artists for showing their works and visions of art.
In the long run, we are expecting the Art Center to have a positive impact on the Kathmandu creative community population (and beyond at national and international levels), allowing the new generation a better sensibilization to the art environment and giving an opportunity to the most passionate to begin a career in art. Thereby, creating opportunities for future artists to give a representation of Nepali art in the international arena.
Saroj Mahato
Owner and Lead, Bikalpa Arts Centre
February 2022