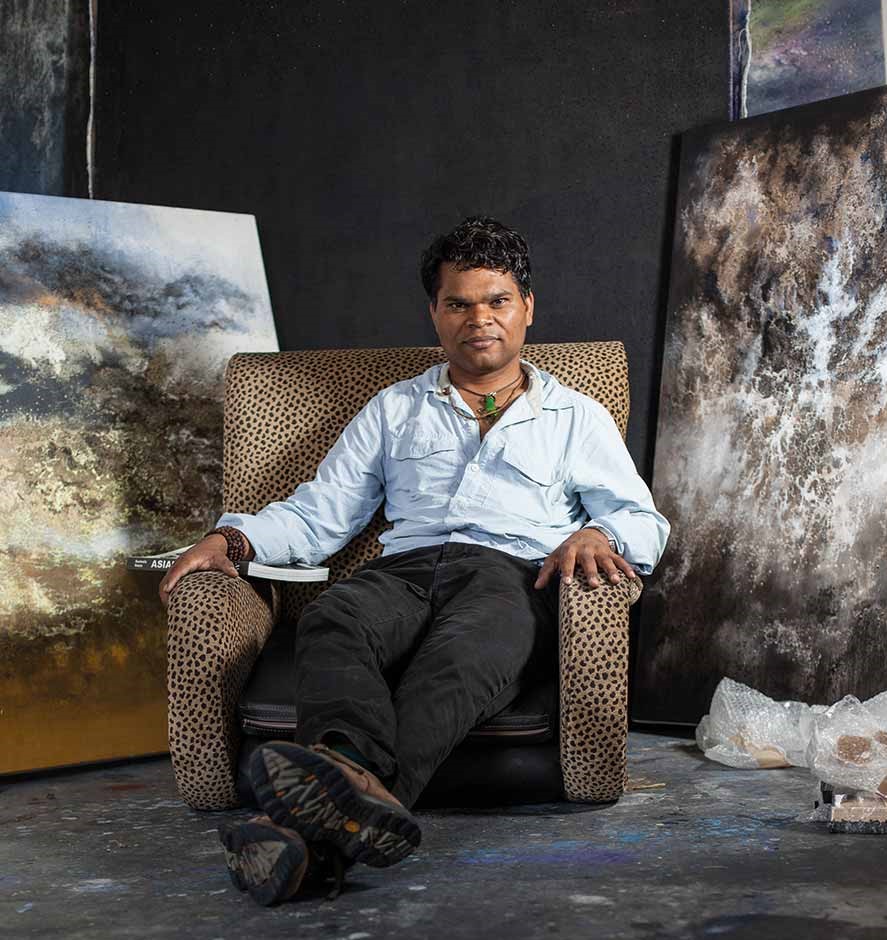 HANACS Director.
Govinda Sah 'Azad' was born in 1974, in Rajbiraj, Nepal: he lives and has his studio in Margate, Kent.  Govinda is Nepal's most internationally renowned painter, and is represented by the October Gallery (London).
From an early age he was interested in drawing and sculpture. He left Nepal to live in India and from 1991-94, worked as a sign board and wall painter in Delhi. In 1995, he returned to Kathmandu and joined the Fine Art College to realise his dream to become a painter. It was at this point that the Professor and Campus Chief of the Fine Art College and prominent artist Govinda Dongol dubbed Govinda Sah as "Lion Heart".
From March-June 2000, Govinda began a nation-wide cycle tour to spread the awareness of peace through art under title The 21st Century is the Century of Art and Peace. During the three-month tour, he held several art shows, workshops, and gave lectures in schools and to community groups.
Govinda obtained a MA in Fine Art from Wimbledon College of Art in 2008. Some of his exhibitions have been sponsored and organised by the British Council in Nepal and Egypt's Ambassador to Nepal. Govinda Sah's works can be found in private collections worldwide.
For more information about Govinda, please see https://octobergallery.co.uk/artists/sah