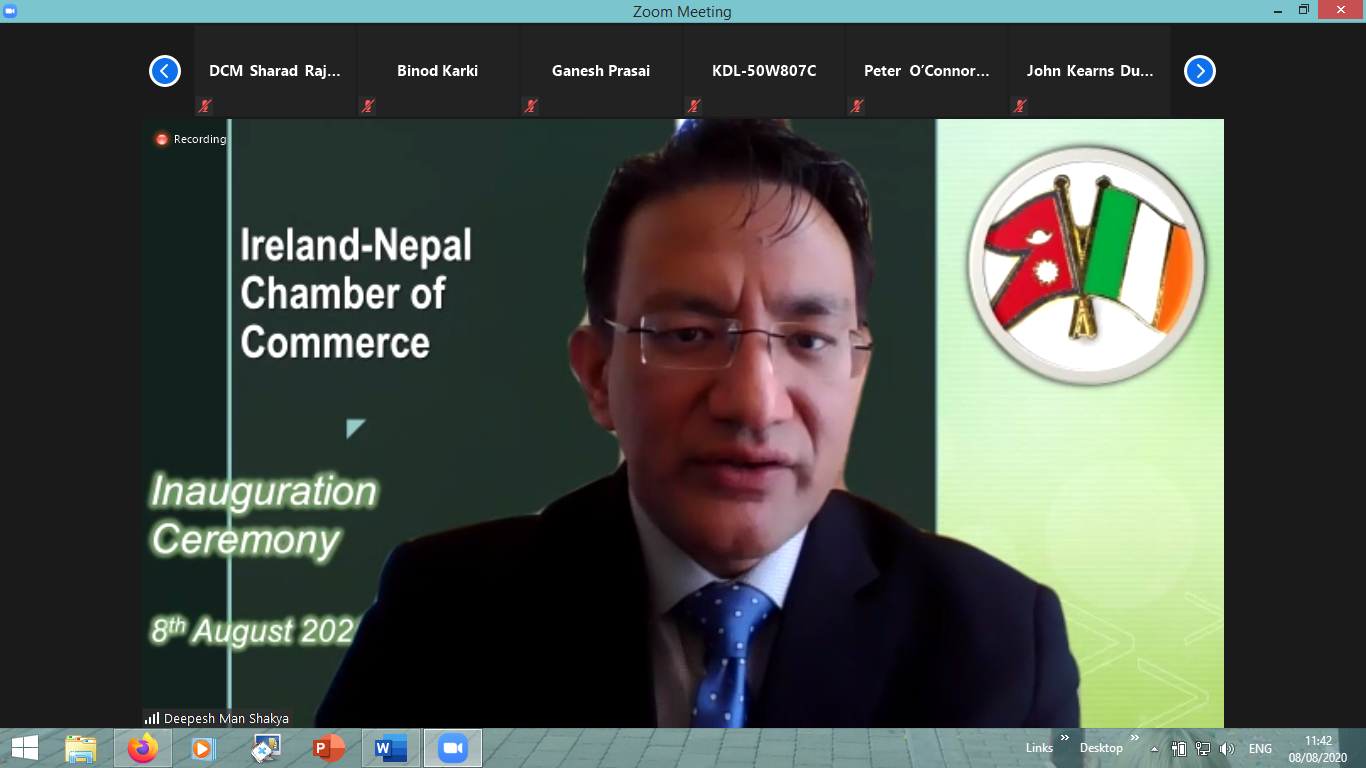 The UKNFS is delighted to share the news of the inaugural launch today (8th August) from the Embassy of Nepal and Dublin, of the Ireland Nepal Chamber of Commerce. His Excellency Dr Durga Bahadur Subedi (Ambassador of Nepal to the Republic of Ireland, as well as to the UK) — in image below — led the [virtual] inauguration ceremony, with Mr Deepesh Man Shakya (image above), Vice President and CEO of the new Chamber of Commerce detailing the history of work to create this much needed institution recognised officially by the governments and embassies of Ireland and Nepal.
The dynamics, vision and mode of operation of the INCC is certainly going to have a transformational impact in regard to Nepal – Ireland bilateral trade and business, and the UKNFS salutes Deepesh (a UKNFS Director) and all those who have worked so hard to achieve creation of the organisation.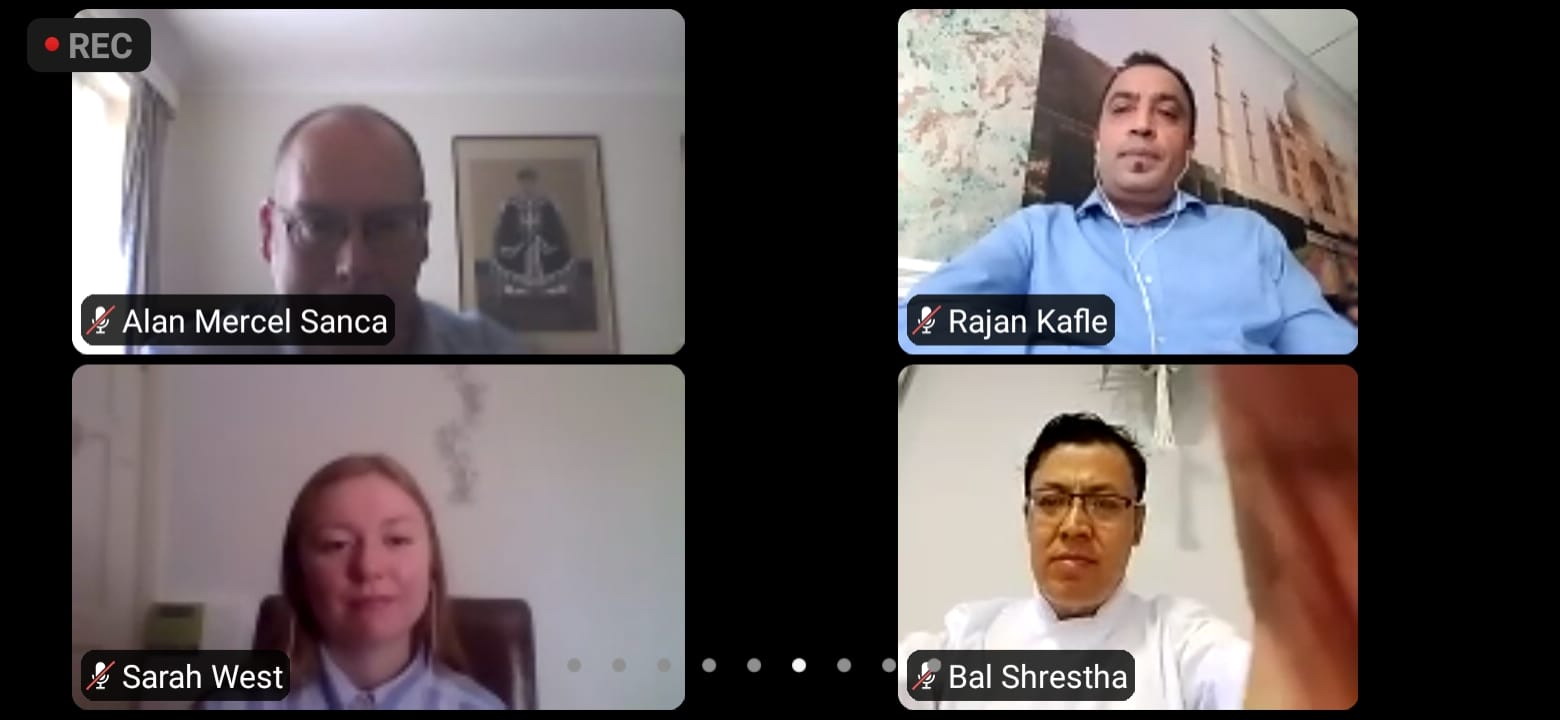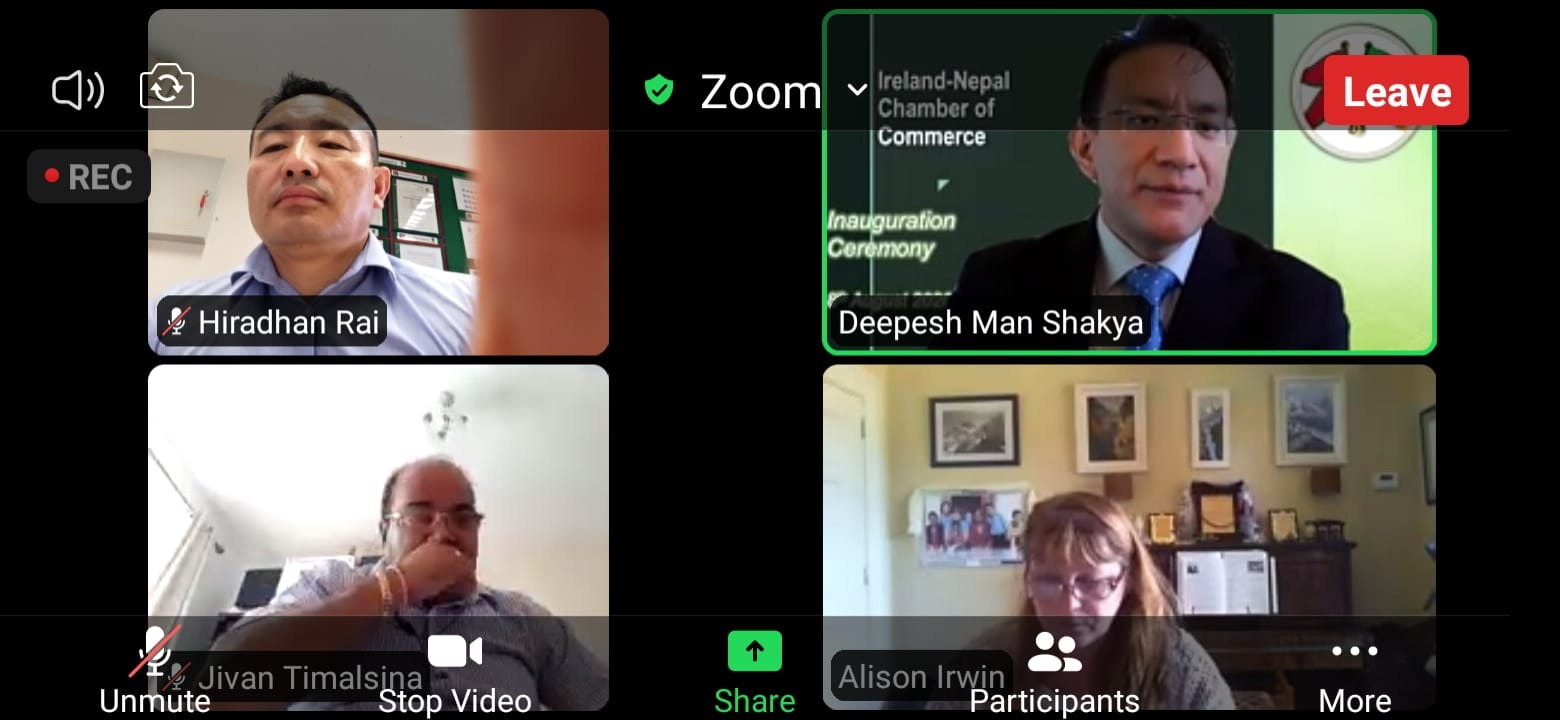 Attending the launch were from the UKNFS side, UKNFS CEO Alan Mercel-Sanca, and UKNFS Chief Advisor Mr Hiradhan Rai: Alan is also a Director member of the INCC team and with Hiradhan and also UKNFS Board Member Mr Pritheepal Singh (CEO of the One Community Hampshire and Dorset organisation), who is actively supporting on Nepal – India bilateral trade and business for employment generation, can see how exciting are the possibilities of INCC outreach including for Ireland, through Nepal to India dimensions.
Again, very big Congratulations to the INCC team, and especially Deepesh Man Shakya who with others (including from our UKNFS side) has worked tirelessly to enable this exceptional Chamber of Commerce to be born today. Jai Nepal – Ireland friendship and deepened trade and business!!