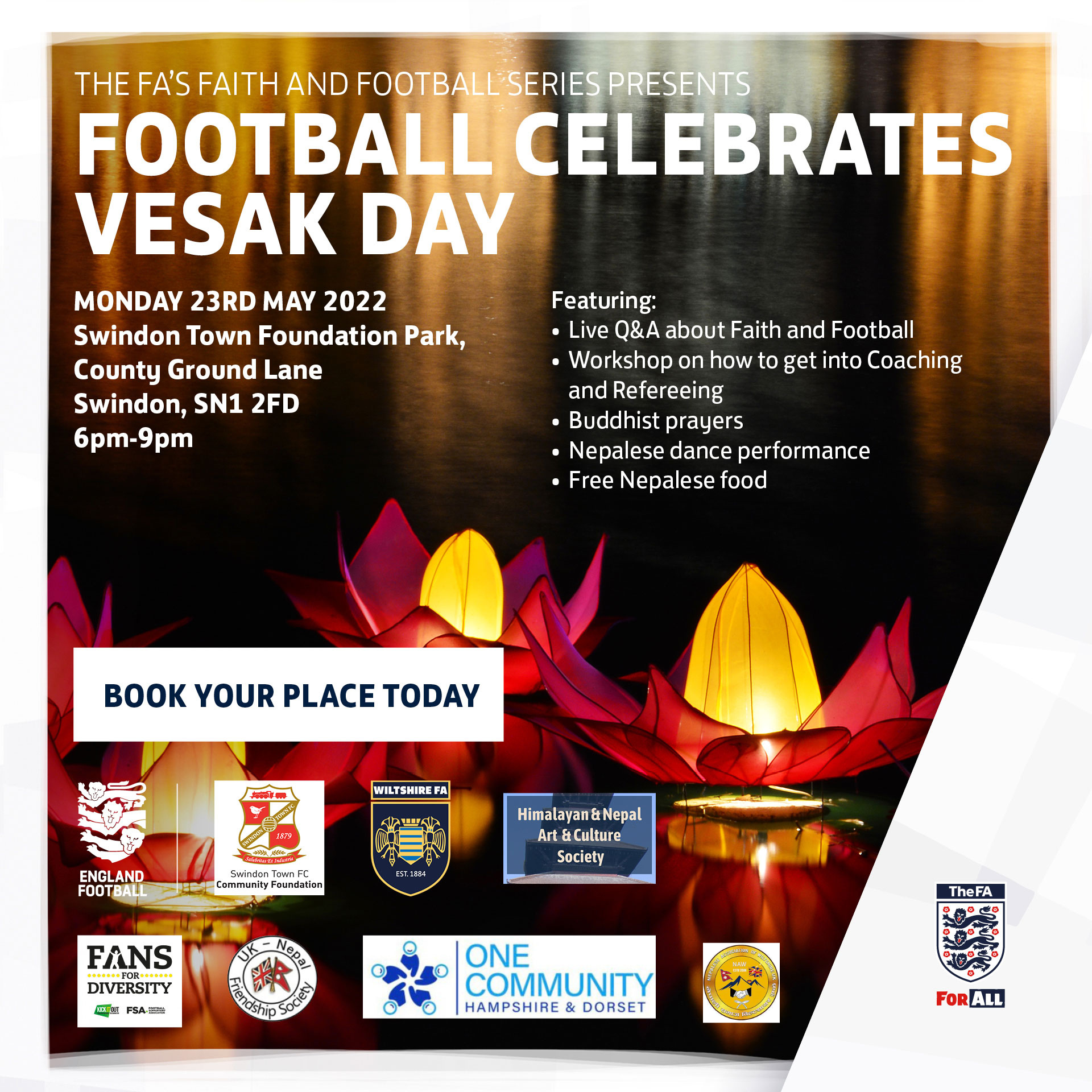 On Monday 23rd May, the 'One Community, One Football' England FA led in conjunction with the greatly appreciated support of Swindon Town FC, and the support of the Football Supporters Association (FSA), Wiltshire County FA, took place at the Swindon Town Foundation Park.
This initiative – that was launched at Aldershot on 10th October 2021: https://hanacs.org/inclusion-and-diversity-in-football-anti-racism-initiative-with-the-fsa-kio-and-our-partners-at-one-community-hampshire-and-dorset-new-2022-phase-marks-end-of-the-centenary-of-football-being-establi/ — took place through the direct local Nepali community support (with strong participation by broader Swindon area and beyond ethnic minority communities and general community participation) in conjunction Nepalese Association of Wiltshire (NAW) in conjunction with the UK Friendship Society (part of the Himalayan and Nepal Arts and Culture Society – please see https://uknfs.org/news/ — enabled event, which in turn has been enthusiastically supported in aspects of multicultural community side preparation by UKNFS partner One Community Hampshire and Dorset organisation (OCHD: https://ochd.org.uk/about-us).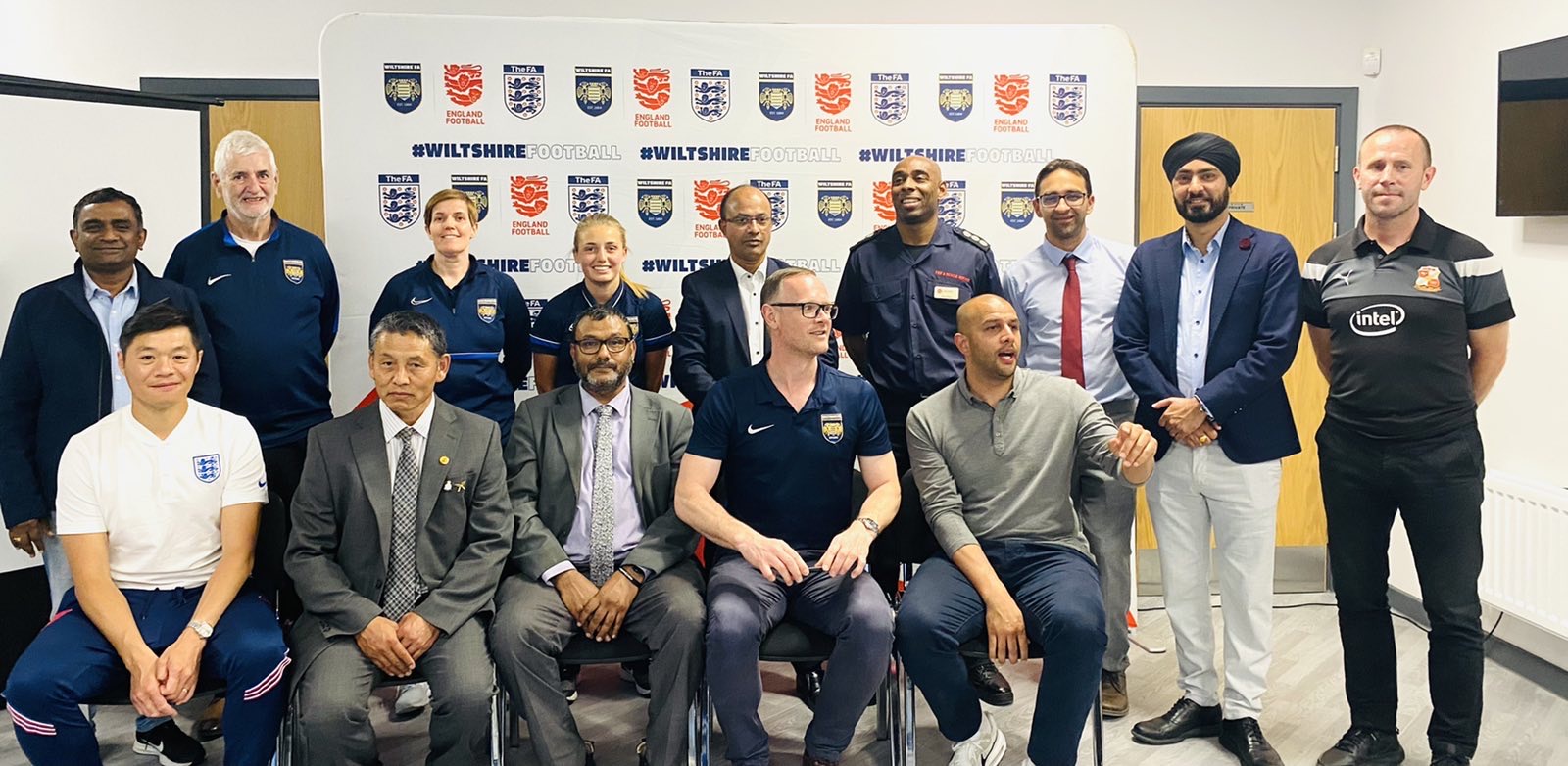 The One Community, One Football initiative is a multiple organisations alliance one designed to both boost our ethnic minority communities participation in grassroots and professional football, and at the same time project that there is No place in football for racism or any other form of prejudice. The England FA led, directly on our community side, NAW supported event (under coordination of Mr Gyan Prasad Gurung, NAW Lead and a UKNFS/HANACS director) was the last current phase of the England FA Faiths & Football initiative, which supports enhanced sharing of cultures; in this case celebrating Buddhism through Vesak 2022, the occasion of the birth of the Lord Buddha.
The UKNFS/HANACS with the NAW, and OCHD, through want to record our strongest appreciation to England FA's Mr Arran Williams, Mr Anwar Uddin of the FSA, and to local councillor Cllr Bazil Solomon for their strong proactive work that made this much needed event possible, and to thank all local area dignitaries (including the Lord Lieutenant) and the event's discussion panel experts and authorities for their support for this nationally important initiative. Below we provide some images from this nationally important event: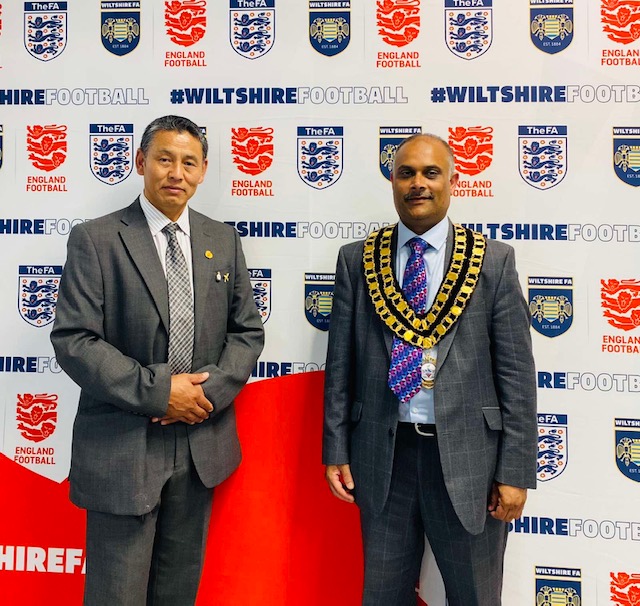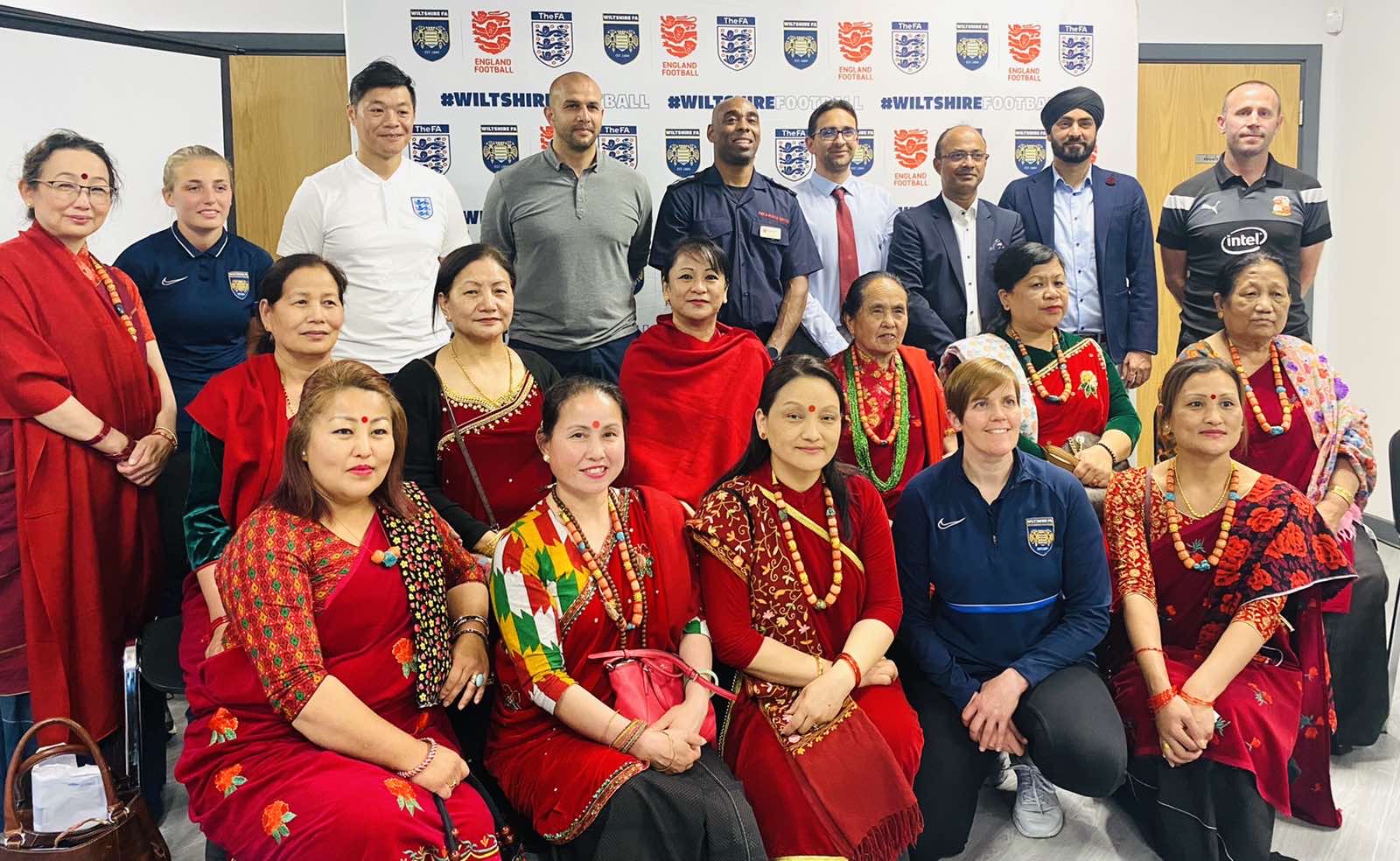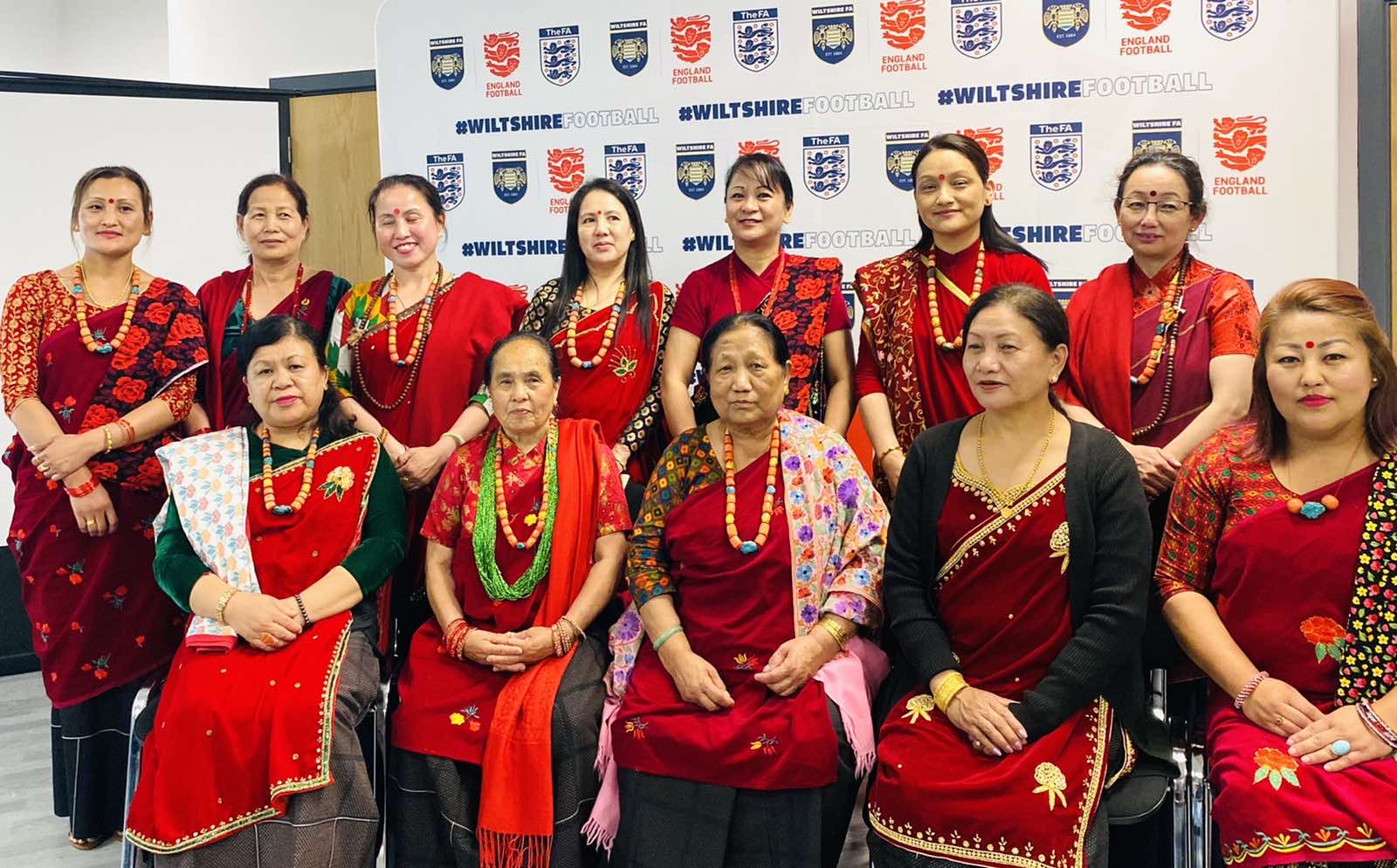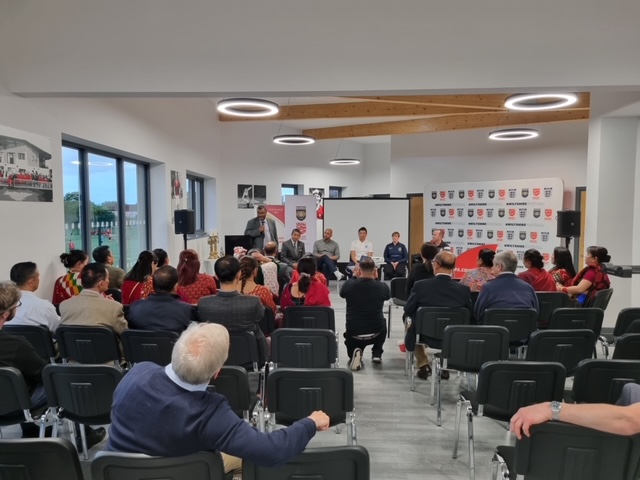 Please watch this space for more information, including the next One Community, One Football initiative event which is planned for later this year in Southampton. 
Unable to attend due to ill health, UKNFS/HANACS lead Alan Mercel-Sanca (who played the central role in successfully negotiating with England FA, a long sought Nepal National Team – England C Team friendly international, subsequently postponed two weeks before the first match due to Covid), in recording his best wishes for the event, noted that the One Community, One Football initiative will tangibly contribute to the UK Nepali footballing community – such as exemplified by the nationally important Tamu Dhee Association UK and Sahara UK Association enabled annual Gurkha Cup – to see people from all communities more likely to join them in their passion for 'the beautiful game.'