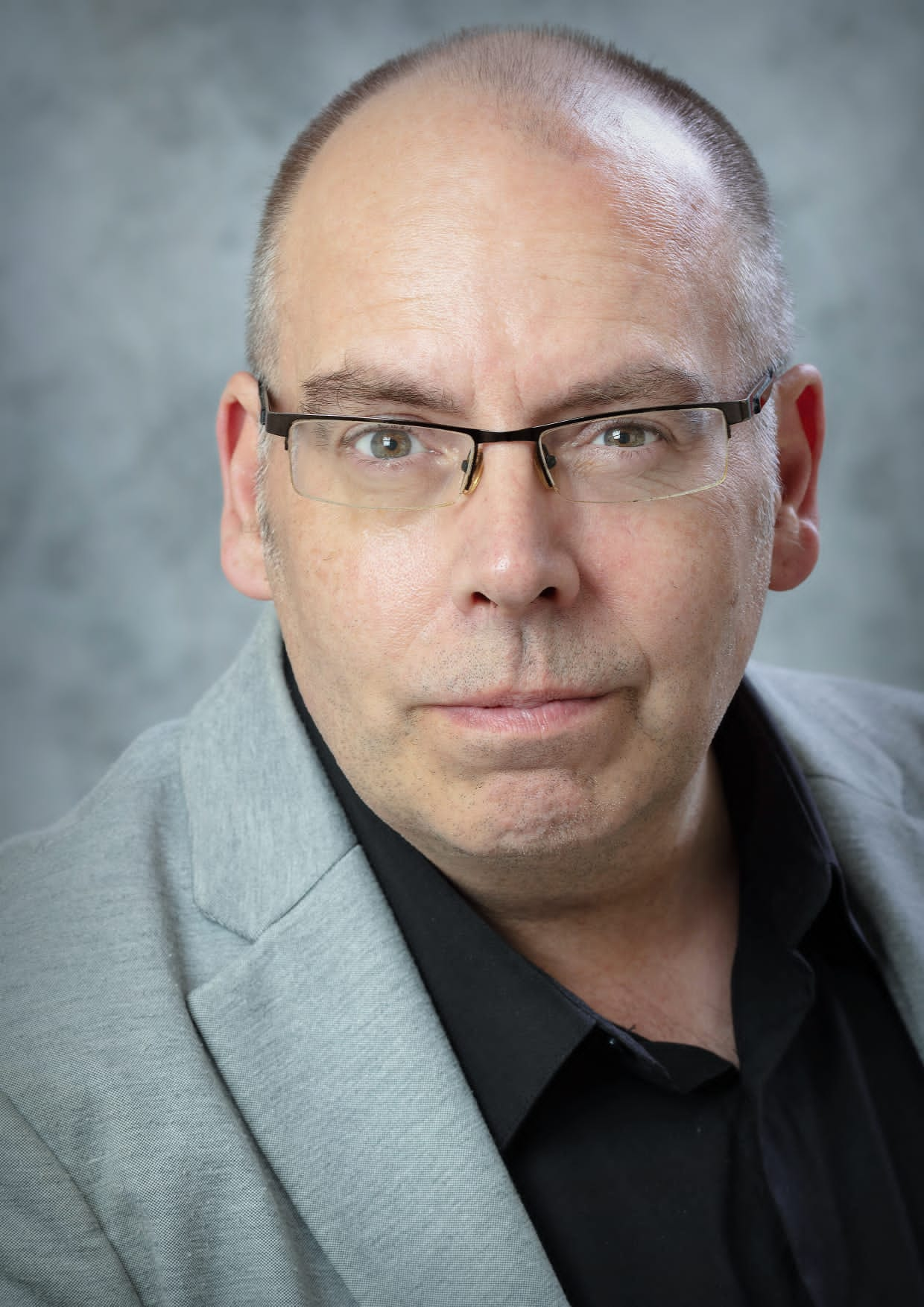 Alan Mercel-Sanca (BA Hons in History: University of Kent), who is very proud to be a resident of the beautiful city of Dublin, capital of the Republic of Ireland, is the lead (Chief Executive Officer and Executive Director) and initiator of the HANACS. A UK national award winning artist (drawing), with international recognition in his artistic medium (particularly the USA, including at the Agora Gallery, Chelsea, New York), he is also a published writer on Nepal/South Asian transcultural learning (Culture Smart Nepal, 2nd Edition 2021: https://www.culturesmartbooks.co.uk/asia/nepal.php).
Alan initiated the UK Nepal Friendship Society (UKNFS) 'Nepal International Arts Programme' (NIAP) — https://creativenepal.co.uk/ — with the support of HANACS director and team member Deepak Tamrakar, in late 2013. Aspects of the NIAP providing one of the major strands for the evolution of the UKNFS to the HANACS. He also led under the UKNFS NIAP on enabling the UK component of the Nepal Art Council (NAC) Nepal – Britain Bicentenary Exhibition in the 2015-2017 period.
Alan was the lead co-initiator and subsequently the lead developer of the UKNFS (now the UKNFS Chapter of the HANACS) from its very earliest stage (images below of Alan with former Ambassador of Nepal to the UK, Republic of Ireland, and Malta, Dr Durga Bahadur Subedi: first official patron of the UKNFS). He is proud to be a Director at the Ireland-Nepal Chamber of Commerce (INCC: https://www.incc.ie/)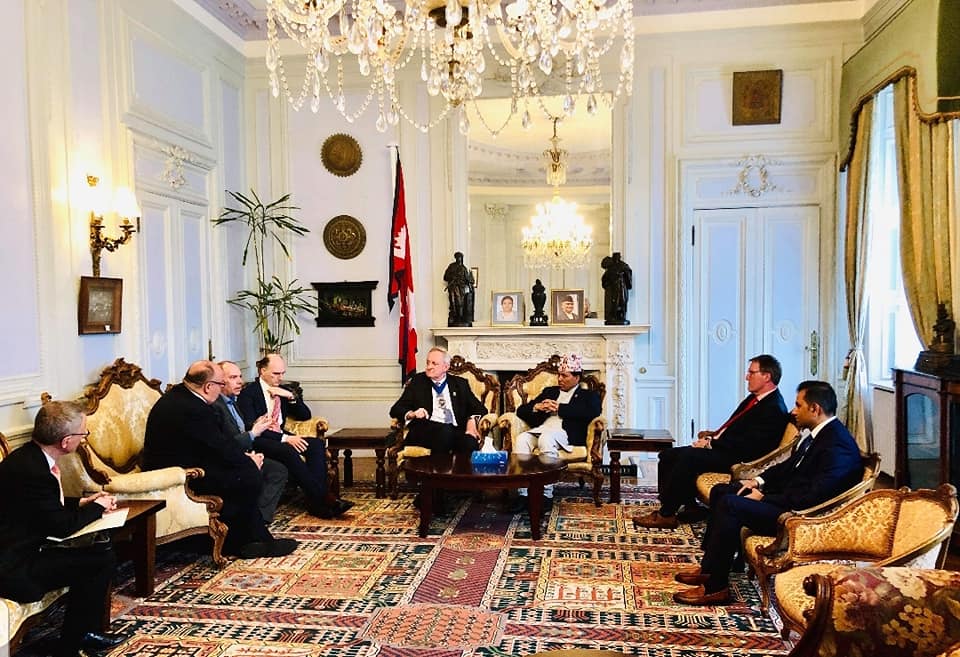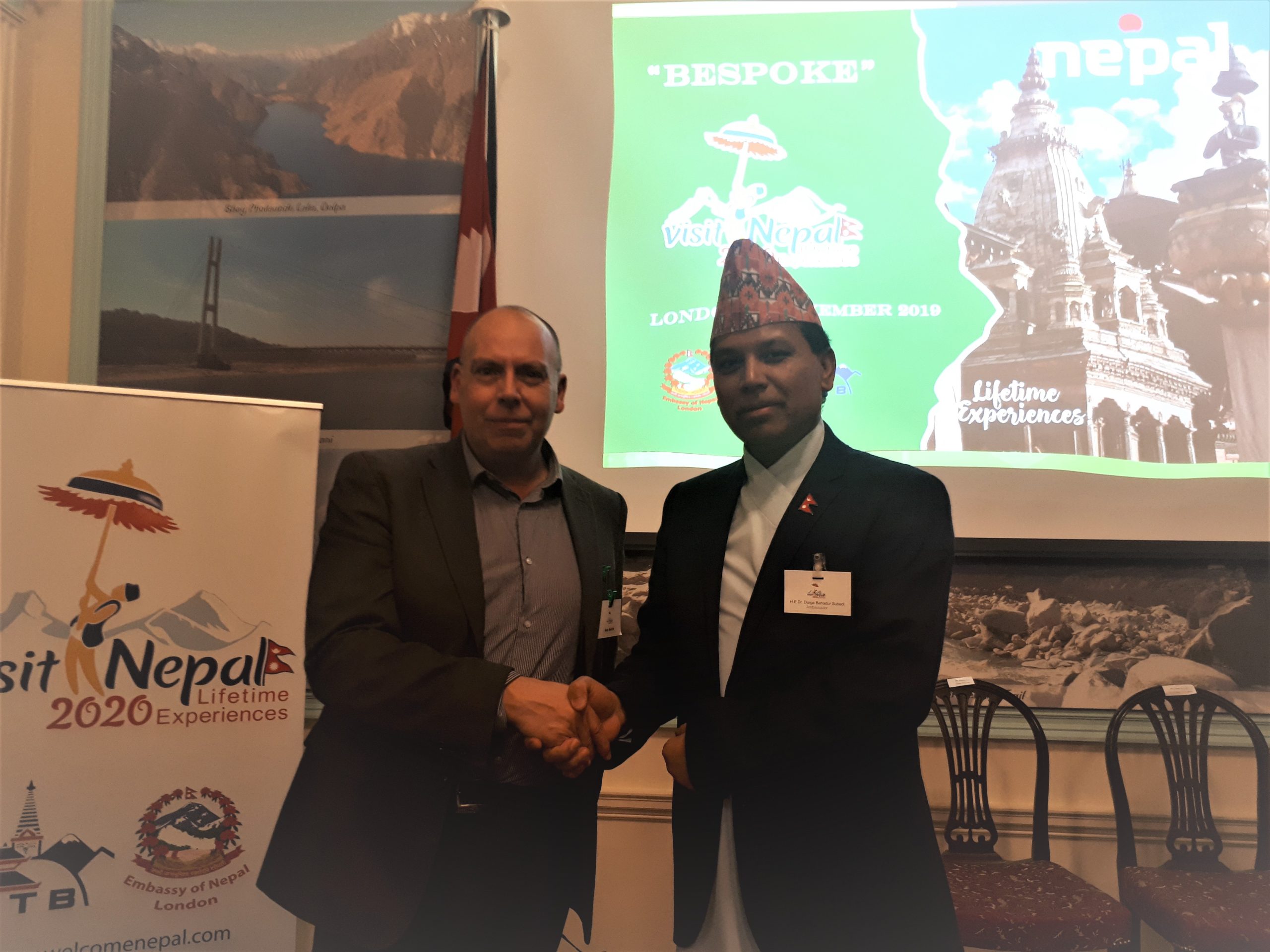 A finalist in the prestigious MTM Awards (2019) for Personality of the Year, he was formerly a Trustee/Director of the Dorset area Race Equality Council, was for two years its organisation development officer.
Alan is a UK nationally respected Equality Diversity Inclusion (EDI) expert, with a greatly respected UK Parliamentary select committees formal inquiries published submissions record, influencing EDI progression in the UK for ethnic minority communities integration and voice (and also on other Protected Characteristics such as but not limited to LGBT, and for intersectional minority communities [belonging to more than one Protected Characteristic/minority community]). He is also proud of his record in support to the Nepali-Gurkha community — https://hanacs.org/bbc-news-prime-time-coverage-on-the-gurkha-hunger-strike-uknfs-lead-alan-mercel-sanca-joins-the-gurkha-satyagraha-heroic-hunger-strikers-in-being-interviewed/ — which links to his passion to see thoroughgoing reform of the UK's National Curriculum on minority & Protected Characteristics communities experiences and place within and contributions to that country's national history.
He is an English language editor, proofreader, and also writes articles with newspapers and journals such as the Kathmandu Post. He is a person who shares predominantly Buddhist and East and South Asian philosophic perspectives upon life and as such deeply appreciates the interconnectedness of world cultures and inclusive values.
Email: alanms.888@gmail.com Tel: +44 (0)7811 269 454